PEAK TO BREW SUPPORTING CHARITIES
Being a locally owned and founded operation in central and northern New York we are passionate about giving back to the local community we call home.  Bark Eater Events, LLC has partnered with the following charities for the Peak to Brew Relay.  Peak to Brew will be collecting charitable donations for these supporting charities through individual or Team donations, or through Charity Bib Fundraising Team donations.
Click on the charity links below for further information on the Peak to Brew Charities and see how you can give back to these wonderful local charities that are improving and empowering central and northern New York Communities.
ADK MOUNTAIN CLUB
The Peak to Brew Relay was born in the High Peaks of the Adirondack Mountains during a hike with a group of friends. The Peak to Brew Founders grew up on the in the Adirondack Park and love the Adirondack Mountains.  We try to spend as much time as we possibly can camping and hiking in the most beautiful park in America. The Peak to Brew Relay course also goes directly through the heart of the Adirondack Park. For these reasons and more, we are excited to announce our partnership with the Adirondack Mountain Club (ADK) as one of the organizations we proudly support.
The Adirondack Mountain Club (ADK) is a nonprofit organization dedicated to the preservation and responsible recreational use of New York State's Forest Preserve and its other parks, wild land, and waters. Since 1922, ADK has worked hard to protect and care for these wild places – from their program center in Lake Placid, to the advocacy office in Albany, to the 27 chapters across the state. Funds donated by the Peak 2 Brew relay race will support ADK's conservation, advocacy, recreation, education, and stewardship programs. With your support, we can help ADK provide trails, protect fragile alpine plants, connect children to nature, and conserve wild lands for future generations.
For more information about ADK visit www.ADK.org or click on the image below.
 
UNITED WAY
We are very excited to announce our partnership with United Way of the Valley & Greater Utica Area!  We believe in United Way for one simple reason, they help people!  United Way helps encourage and enable learning, growth, independence and safety so people can reach their full potential.  They bring together companies, individuals, and agencies to create positive change in our community.  1 in 5 people in our community requests help from a United Way funded program every year.  United Way works to find solutions that no single donor or agency could handle alone.  
"We do the homework that you may not have time to do by learning what the needs are in our community and finding the best ways to make an impact where it is needed most." – United Way
Funds raised by the Peak to Brew Relay will help fund effective programs that will make the most impact and help improve the lives of thousands of people in the Valley & Greater Utica Area. Together we can create a community where all individuals and families achieve their full potential through education, financial stability, and healthy living.
To learn more about the United Way of the Valley & Greater Utica Area please read more here:. United Way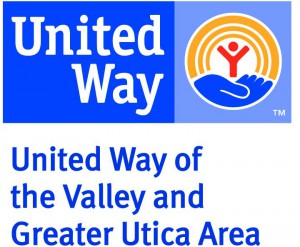 NY RUN FOR THE FALLEN
New York Run for the Fallen is a compilation of runners and support crew whose mission is clear and simple: To run one mile for every New York service member killed as a result in serving during the War on Terror including Operation Iraqi Freedom, Enduring Freedom and New Dawn. Each mile of sweat and pain and each flag saluted, is to pay homage to one service member's life and their family.  
The second weekend of June, NY Run for the Fallen will run across NY to raise awareness for the lives of those who fought and died, to rejuvenate their memories and keep their spirits alive and to aid in the healing process for the New York residents whose lives have been affected by the war.  
NY Run for the Fallen are dedicated to Honor and Remember as we blaze a 175 mile tribute trail to Albany, NY. One Mile ~ One Marker ~ One Hero.  
Funds raised by the Peak to Brew Relay for NY Run for the Fallen organization will go to helping fallen military members and their families.
For more information about NY Run for the Fallen visit:  http://www.nyrunforthefallen.org/