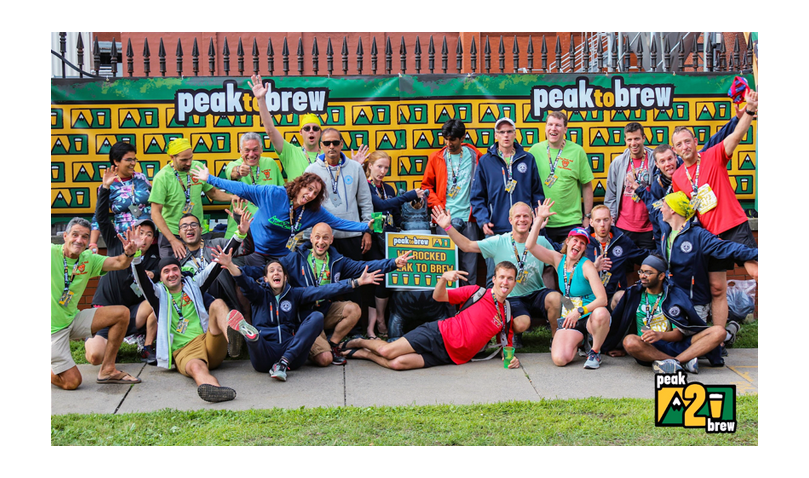 Welcome RUNNERS to Peak 2 Brew!!
Whether it is your first time looking to run P2B or you are a seasoned Peak 2 Brewer we Thank You for your Support and welcome you to the ULTIMATE Relay Experience. If you have any questions, concerns, or comments on how to make things better through your P2B Relay Experience please let us know at: peak2brew@P2Brelay.com
There are multiple ways to participate in P2B as a Runner: Team Captain / Co-Captain, Runner on a Team, or maybe you are a Runner Looking to Join a Team. The below will help guide you depending on what type of P2B Runner you are.
TEAM CAPTAINS / CO-CAPTAINS:
CAPTAINS = Team Leader Responsible for Registering Team and Organizing the Team
CO-CAPTAINS = Assist Captains in Team Organization Responsibilities
Congratulations and Thank You Captains for all you do!! We have been in your shoes multiple times and know the effort that goes into being a Captain...just remember with that effort comes great REWARD : ) The below will provide some guidance and resources to assist with your role as Team Captain or Co-Captain.
DETERMINE RELAY TYPE: EVENT: See our FIND A RELAY page

REGISTER YOUR TEAM: As the Team Captain you will register your Team and pay for the Team in Full on the P2B Run Signup Registration Page. You will then collect the registration fee from each runner separately. Items that are needed when you register your Team...don't worry you can update these up to ~30 days before Event Day:
TEAM TYPE:

BEAST: 12-PACK (STANDARD), 6-PACK (ULTRA), HALF A 12-PACK (1X 6-PACK in a 12 PACK)

SPRINT: 6-PACK, 4-PACK

TEAM GROUP TYPE: OPEN, MASTERS

TEAM GENDER TYPE: Co-Ed, Female, Male

TEAM NAME: Create your own Unique & Fun Team Name : )

TEAM PASSWORD: This will be used for Captains and Runners to access the Team Page on Run Signup. Runners on your Team will need this to Register on the Team.

TEAM PACE: This can be an estimate during registration and up[dated as your Team is finalized and it is closer to event day.
REGISTER YOUR RUNNERS: Once you have registered the Team you will need to send the following to each Runner on your Team as each Runner needs to register under the Team and sign the online waiver (NOTE: Runners Joining a Team do not pay any Registration Fee):
Team Name or Team Page Link (Created when you Registered your Team), and Team Password
ORGANIZE YOUR TEAM & PREPARE FOR EVENT DAY: You're almost ready for Event Day now that you have your Team and Runners Registered. Below are some helpful Resources to make sure you are prepared for Event Day:
---
RUNNER ON A TEAM:
TEAM RUNNER = Runner already assigned to a Team
All Team Runners are required to Register on Run Signup under their Team Name. If you are a Runner on a Team and you need to register contact your Team Captain and ask for the following information: Team Name or Team Page Link, & Team Password
If you have questions on How to Join a Team and Register on Run Signup visit the TEAM / RUNNER REGISTRATION MANAGEMENT page:
RUNNER LOOKING TO JOIN A TEAM:
SOLO RUNNER = Runner who does not have a Team and is looking to Join a Random Team
Solo Runners not all is lost and your in luck. We have had great success in Registered Teams picking up ~90%+ of Solo Runners who enter their information on the P2B RUNNERS TANK. If you are looking to Join a Random Team please enter your information into the:
QUESTIONS ON TEAM / RUNNER REGISTRATION:
Edit Personal Runner Profile Information:

Runner Name, Email Address, Phone #, Other Personal Information
Manage Runner Registration Information:

T-Shirt Size, Team Pace, Emergency Contact Info
Manage Team Information:

Accessing Team Page
Changing Team Name, Password, Gender
Adding / Changing Team Admins (aka Co-Captains)
Removing Runners & Joining Team